One of the Oldest Accounting Firms in Dubai
Who We Are
Over 40 years ago, Sajjad Haider & Co was established as one of the first Chartered Accountancy Firms in Dubai by Sajjad Haider in the year 1973. In 1998, Sajjad Haider & Associates was formed to cater to local consulting needs, and in 2008 Sajjad Haider Chartered Accountants LLP (registered with the DFSA) was created to provide audit, insolvency and forensic services within the Dubai International Financial Centre.
Key Appointments include the due diligence for acquisition of a US$ 2.6 billion telecommunications company, advisor in the formation of 2 local banks, expert witness for a landmark case on mis-selling investments, and liquidator of a multi-jurisdictional financial services entity with assets across the Middle East and Europe.
Our Audit portfolio includes organisations – significant business houses, multinationals, and listed companies – in nearly all business segments ranging from retail, manufacturing, and sub-contracting to the professional services and financial sectors. Sajjad Haider & Co's Audit specialisation is in the Insurance and Telecommunications sectors. All audits are conducted in accordance with International Standards on Auditing. We comply with ISQC 1 and follow the IFAC Code of Conduct for Professional Accountants. We are subject to periodic review by our Global Network.
Sajjad Haider & Associates has advised on projects in the real estate, FMCG & retail, energy, education, medical tourism, and leisure & hospitality sectors. We execute Valuation Engagements in alignment with the guidelines set out by the International Valuation Standards Council.
We are approved by the ICAEW, the ICAP, and the ACCA as Training Employers. We have trained over 100 people who have qualified as Accounting and Finance Professionals.
Our Nexia Membership
As a member of NEXIA, we have access to the expertise and knowledge of over 250 firms in 120 countries allowing us to assist clients in the United Arab Emirates with their international requirements for professional services.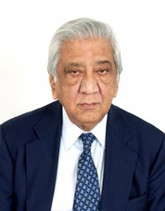 Sajjad Haider
Founder, Sajjad Haider & Co.
"Helping people is what it's all about."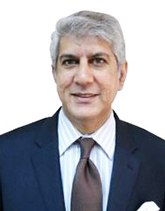 Shahab Haider
Managing Partner, Sajjad Haider & Co and
Sajjad Haider Chartered Accountants LLP
Head of Audit & Assurance and Insolvency
"Above all I value humanity and strive to give the best to our stakeholders."
Fahmid Ali Rashid
Partner and General Manager,
Sajjad Haider & Associates
Head of Corporate Finance Advisory
"You have to own your clients objectives, together with the concomitant obligations of such ownership, and deliver accordingly; this way you will not only do justice to your profession, but also make friends of your clients who will refer others to you."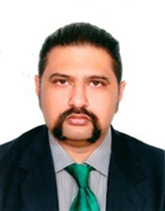 Osman Chowdhury
Partner, Sajjad Haider & Associates
Head of Ancillary Services
"Compliance, Regulation, Monitoring are all essential but your conscience is the most powerful safeguard."